Live from Miami , Rick Party,  former Radio personality from Chicago's own WGCI has taken Florida by storm on WHQT Hot 105FM  Radio; hosting "The Afternoon Drive".  He has a one of a kind voice that is unmistakably recognizable around the world. 
 Rick Party began his radio career at 15 years old with his first gig at WCYC Chicago Youth Center radio station.  Rick has built a devoted audience that has remained committed, faithful and continues to follow him throughout his radio career. Ear Hustle 411 was given the distinct pleasure to have an Exclusive interview with him as he dished on his 24 years in the entertainment industry.
Can you talk about that defining moment when you knew you had what it took to be a radio personality?
The defining moment for me was when I enrolled into Chicago's Columbia School of Broadcasting in 1987. All of the hours practicing at home paid off when the broadcasting instructors assumed I had prior commercial experience as a youth.

Do you have any other personal ambitions yet unattained such as acting, Mentoring or writing a tell-all book?
Mentoring is something will forever do because it was my mentor, Earl Boston who sowed the seed in me. As far as book, I've thought it… still thinking 🙂 Acting is something I've always tippy toed around and have actually taken classes, and I do plan to pursue it a little more.

What are the most difficult challenges you've faced during your 20 plus years as a Radio Personality?
The most difficult challenges I faced as a younger radio personality was trying to hold down a career, be a father and husband all at the same time. Having to pick up and move for a better paying gig is never easy is for children trying to get their feet planted in a school's curriculum.  
You were hired by Program Director Elroy Smith at WGCI who changed the trajectory of that station; you had an amazing run with supportive fans, describe that moment when you knew you would no longer be a pivotal voice at WGCI any longer?
Wow! That's the moment I will never forget. I was married in 2000, and let go a few months later with no warning at all. I was deeply saddened because the people who grew up listening to me didn't have a chance to hear me say goodbye because I was asked to come into a meeting while I was on air, and I was told the station wanted to go in a different route while I posted the highest ratings in afternoon drive on WGCI. It was huge blow to my confidence, my marriage and really questioned my ability as radio host.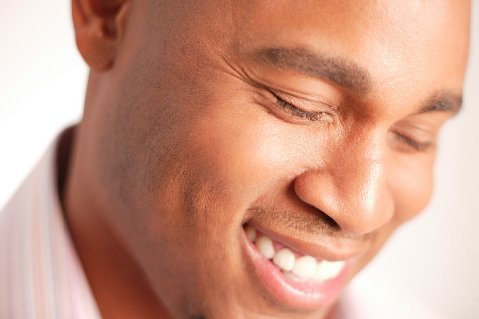 The article read in the Chicago Sun times 
Sometimes, being No. 1 just isn't good enough.

For Rick Party, a first-place finish in the latest Arbitron survey didn't spare him from being forced out as afternoon personality at WGCI-FM (107.5). Friday was his last day at the top-rated urban contemporary powerhouse.

"All I was told is that the station wanted to go in a different direction," said Party, whose laid-back style apparently no longer fit in. He'll be paid through December, when his contract is up.

"I wanted to be the one person who didn't have a goofy show and who real adults could relate to," he said. "And it worked for me in the ratings.

 

How have you continued to succeed in a field where so many have failed?
 Most radio personalities today are just personalities and are not hosts. I have had many good doses of humility and my family keeps me ground. I have been a student of radio for years, and have had an amazing teacher/mentor/father-figure in former WBMX Chicago radio host, Earl Boston early in my career, who today is still in my life.
When did you know that doing voiceovers would help propel your career?
I didn't know at all, I just believed that I would be great at anything if I gave it most of my attention. I over-studied the greats, read books, attended conventions, networked with best voiceover talent, made marketing mandatory and was blessed from there.
Some may say when you worked at one radio stations you've worked at them all; tell us the significant difference between working for WGCI and your Current position at Miami Hot 105 FM?
The difference is 13 years after leaving WGCI, I am 45 yrs old, I have adult children, a 4-year-old girl and even a 2-year-old grandson. I have experience, responsibility, patience and patience now to deal with people just like me and I purposely use this position to help others and not to my benefit at all.
Are there any social or political issues that have a major impact on you? 
I am huge on Health issues and want to be vessel in helping others fight the Obesity epidemic. In addition, joblessness, homelessness, fatherless children, mental illness, child abuse and violence are just few of the issues that have an impact on the communities I serve that I am very passionate about.
You have a unique voice that is heard by millions, If there was one thing that you could offer to help combat the violence amongst our young people, what would you tell them? 
Believe in God! Growing on 55th & Racine in the notorious Englewood neighbor and spending my later teen years in Cabrini Green… I've been there and I have seen it all. No matter what your surroundings are, no matter what you're going through… stay focused on what you want to do in life. I believe we become what we think about the most, and the mind is an amazing thing that can take you amazing places if you stay focused.  

What advice would you give new radio personality trying to break into this business?
Study the best that have done it, and don't be afraid to use their blueprints as a runway before taking flight. In the business, there is nothing new under the sun, so trust that your program director has done plenty of research before trying to stand up in the boat… just row as he cheers you on.

We know you are very close to your baby girl as well as all your children, what advice would you give to other fathers out there on being active in their children's lives when they have such a grueling work schedule?
Remember, you are a parent first. Children need your time, love and support. Because your job is so hectic, that doesn't exempt you from being a full-time parent. The love you give your children will be the big pay off in the end… while the job is long gone. 

We know that you take your health very serious, when did you know you want to be a Personal Trainer/ Health Coach with PhyZically FIT? 
My lifestyle as Rick Party, a popular radio personality and voiceover actor, led to him becoming 50 lbs. overweight, sleep apnea and on the verge of diabetes. Instead of being defeated by his numerous ailments, I saw this as an opportunity to evolve into the next act of my career.I shed the pounds through exercise and nutrition got fit.

In 2012, PhyZically FIT was created and received with wide fanfare. At 45, I'm at peak physical fitness, and now a certified personal trainer. I credit a total package of elite nutrition and exercise as the key to my success, and I use my own experience as motivation for his clients.
If you woke up tomorrow and you were told this is it for you, you can no longer use your voice; how would you use your voice at that last defining moment to make a change in the world?
I believe my work will be seen in the lives I have blessed to influence and have influenced me. We are expected to mentor, love, assist and make great students excellent teachers that will pass on the baton.

Can you talk about your training, greatest inspiration and what keeps you motivated? 
My fitness regimen consists of 30 minute morning works with a mix of cardio and strength 5 days a week. My greatest inspiration is seeing & hearing when others tell me I have inspired them…that in return motivates me to keep living a healthy life. We need each other.
What is the biggest impact in your life that you would want to be remembered for? 
I simply want to be remembered as a person that loved to help others, and never did it for accolades or awards.
Follow Rick Party on Facebook|Twitter| SoundCloud| Website| Listen Live Hot 105 FM