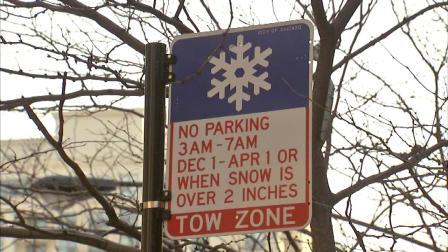 Chicago's winter overnight parking ban goes into effect Sunday morning, December 1. Meaning after 12.01 am; one minute after Midnight of November 30th.
 Last year just over 300 vehicles were towed the first day of enforcement and many people were angry and very fustrated.  Ear Hustle 411 is warning you to pay very close attention to these signs.
The parking ban will remain in effect until April 1, 2014.  The City of Chicago will have no mercy on you so please pay attention.  
The restriction is in effect between 3 and 7 a.m. on main streets, even if there is no snow.
Violation fees include a $150-dollar towing fee and a $60 ticket, not to mention if you have any outstanding parking tickets which many people do, those will have to be paid in full as well.
You have been given proper notice from Ear Hustle 411!!!!