Joe Biden's DJ Nephew Is Taking the Music Industry by Storm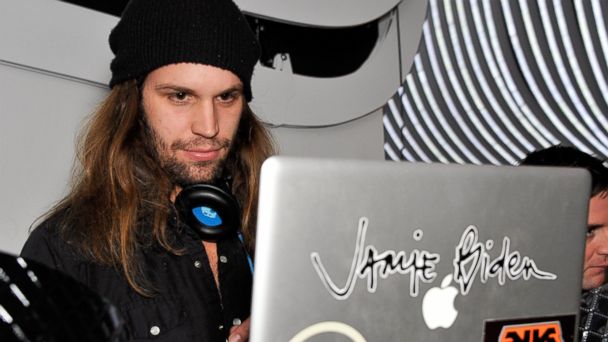 There's an up-and-coming D.J. on the New York scene. He spins at Montauk hotspot the Surf Lodge, Hamptons parties hosted by club promoter Ronnie Flynn, and "Saturday Night Live" after-parties.
Oh, and his uncle happens to be the vice president.
Jamie Biden, 32, is taking the music industry by storm. The New York Times reported that in addition to D.J. gigs on the New York circuit, he is working on an album.
The long-haired Biden, who was once described as "more White Stripes than White House," is also the lead guitarist for rock band Bloody Social.
Vice President Joe Biden is the brother of his father, James Biden Sr.
The vice president's office did not respond to a request for comment on Jamie Biden's music career.
Biden, 32, said that although he attended his uncle's inauguration, he has yet to play for him.
"He has more important things to do, at the moment, than coming to see me play, for now," he told the Times.

Source: ABC News
[AdSense-A]