There are those cases where the decision to move forward is just simply a NO BRAINER!! The case of Robbie Tolan definitely is one of those cases.  Here you have a situation where a black man is accused of being armed and a car thief and the entire time the police had the incorrect information due to a typo on their part.  Now here we are in 2014 and this ruling is finally getting the Tolans what they have been seeking since 2008….JUSTICE!!
I personally pray that they finally get the fair due process they deserve.  EarHustle411 will keep a close ear to the streets with this story and provide updates as the case moves forward.  
Read the story below as reported by KTRK ABC-13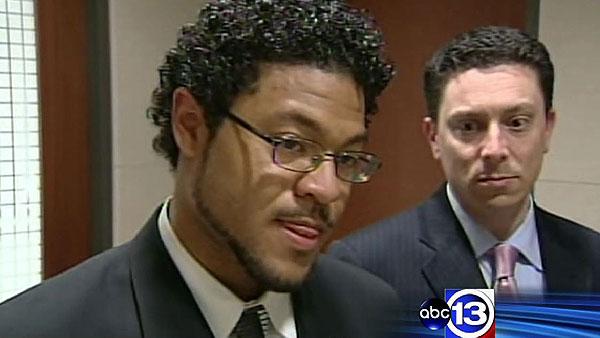 The U.S. Supreme Court on Monday reinstated a lawsuit filed by a former major league baseball player's son who was shot on the porch of his family home by a Bellaire police officer.
The younger Tolan was shot on New Year's Eve 2008 outside his parents' home in the Houston enclave of Bellaire. Police mistakenly believed he was armed and had stolen a vehicle.
He and his family filed a lawsuit against a Bellaire police officer and city officials, alleging unconstitutional excessive force was used when the unarmed Tolan was shot. The suit also accused Bellaire and police of a racial profiling, false arrests and racial harassment.
The Tolan family is black. The officer who fired, Sgt. Jeffrey Cotton, is white.
"We're pleased the Supreme Court agreed that the case should go forward," Martin Siegel, the Tolans' attorney, said. "A jury should decide whether Robbie's civil rights were violated.
"Robbie continues to suffer from the aftereffects of the shooting, and we hope this decision will bring him closer to having his day in court."
William Helfand, attorney for the officer and the city, said the high court didn't disagree with the district judge's ruling that there was no constitutional violation, and instead focused on a procedural concern regarding the 5th Circuit's analysis of the case.
"I imagine that on review, I don't expect any change in the (summary judgment) decision," he said.
The lawsuit never has been to trial.
A federal district court judge in Houston granted a summary judgment in favor of Cotton and the city, agreeing with their arguments that government officials have immunity from damages suits unless their conduct violated a clearly established right. The 5th U.S. Circuit Court of Appeals affirmed the judgment for a different reason.
In its ruling, the Supreme Court said the 5th Circuit "failed properly to acknowledge key evidence offered by the (Tolans)." The justices vacated the 5th Circuit's judgment "so that the court can determine whether, when Tolan's evidence is properly credited and factual inferences are reasonably drawn in his favor, Cotton's actions violated clearly established law."
A jury in 2010 acquitted Cotton of criminal charges in the shooting.
Evidence showed officers mistakenly tried to arrest Robert Tolan and his cousin for driving a stolen car. An officer typed in the wrong license plate when checking Tolan's sport utility vehicle.
Tolan testified he was on one knee protesting Cotton pushing his mother when he was shot. Cotton fired three times, hitting Tolan once. Surgeons were not able to remove the bullet, which lodged in his liver. It prevented him from following his father, who played for five teams during a 13-year career, into major league baseball.
 Source: KTRK ABC-13
[AdSense-A]