After applying the silent treatment, it seems Mama Joyce has turned over a new leaf and decided to reconcile with daughter Kandi Burruss.
"I'm trying to rebuild my relationship with my daughter because that's all I have," Joyce Jones recently told In Touch magazine.
The mother-daughter relationship was strained due to Mama Joyce's objections to Kandi's choice in a husband. She accused the TV producer of being an opportunist and cheating on Kandi.
"Someone told me that they saw [Kandi's friend] Carmon sitting on Todd's lap at a club back in April. They were being really flirty and were all up on each other," she said. "[Kandi] just doesn't want to believe what's going on."
Trying to convince her daughter didn't turn out so well as Mama Joyce nearly ended up in a bout with Kandi's friend.
"I will never ever let no one take me there again," she told Ebony. "Even if I have to bite my own fingers off."
Many wondered whether Mama Joyce's concern over Kandi's relationship had more to do with her own financial security than it did Todd's alleged cheating, but Joyce denied that.
"I've never been about her money because I have my own," said Joyce who is now living in a house Kandi bought. "I never tried to spend her money. I've always tried to save her money, help her save her money."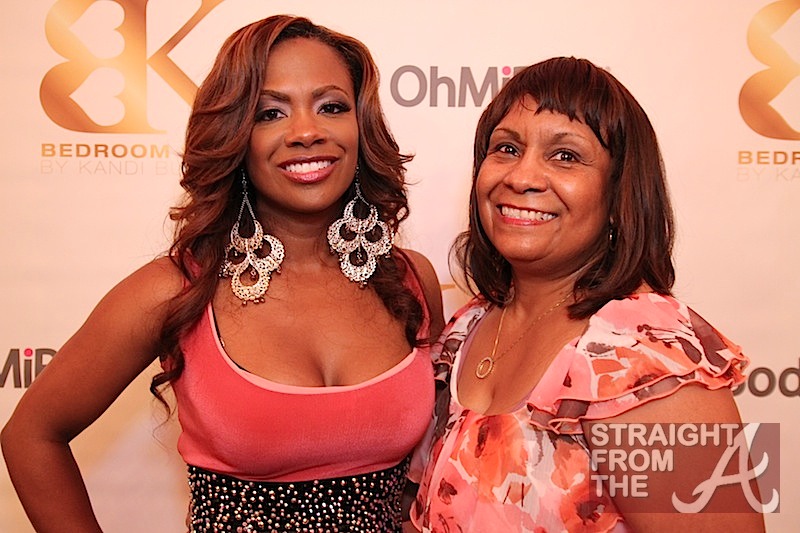 Though she's still not Todd's biggest fan, Joyce said she's backing off a bit for the sake of her relationship with Kandi.
"If he makes her happy, I'm happy," she said. "I just want the best for her… All I want her to do is be happy. God knows that's all I want."
Source: Sister 2 Sister