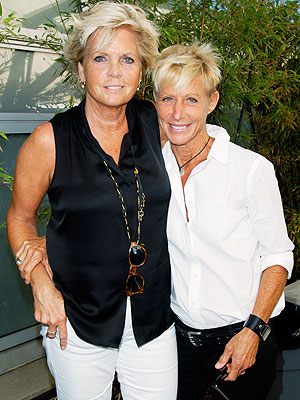 Baxter, 66, and her longtime partner, contractor Nancy Locke, were married in an intimate ceremony on Sunday afternoon in Los Angeles.
Close friends and family – including Baxter's five children –, looked on as the couple exchanged handwritten vows.
Music played a central theme in the celebration. A friend sang and played guitar during the ceremony and at the reception, Locke's band took the stage. Locke and Baxter even took lessons to prepare for their first dance as a married couple.  The pair have been dating for seven years; in 2009, Baxter, came out as a lesbian.
Ear Hustle 411 wishes them the best of luck and congratulations!!!!!