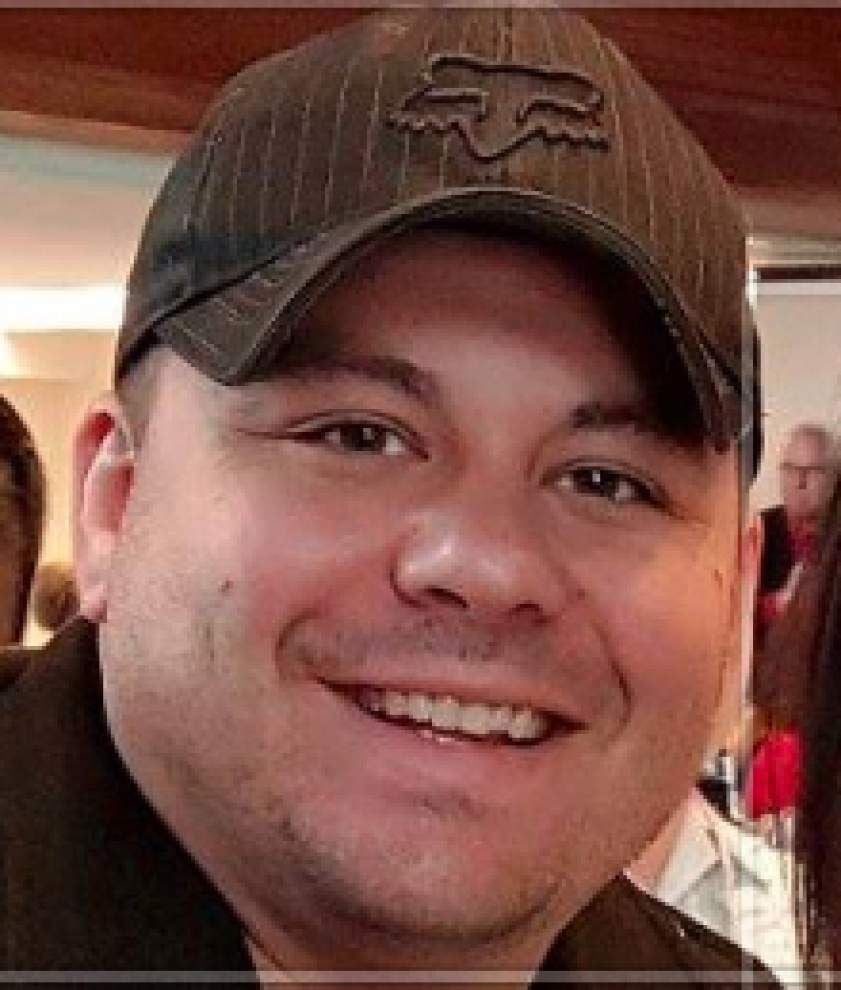 One of the two white police officers involved in the shooting death of Alton Sterling, a 37-year-old black man, was fired Friday, police in Baton Rouge, Louisiana, announced, and the other will be suspended for three days. The decision comes nearly two years after graphic cellphone video caught Sterling's death outside a local convenience store.
Police Chief Murphy Paul said Officer Blane Salamoni was fired and Officer Howie Lake II will be suspended. Both are appealing the decision, he said.
"My decision was not based on politics," said Paul, who was appointed to his position in January. "It was not based on emotions. It was based on the facts of the case, the testimony provided by our officers and witnesses and the recommendation of our board members during the disciplinary hearing. But I take full responsibility for the decision that I made."
The police department released a report, audio of the 911 call that brought police, and additional video from the store's surveillance camera and two body cameras.
State investigators have said that Sterling, a father of five, was selling CDs outside the convenience store. Officers arrived after the 911 caller said a black man in a red shirt had been acting threatening with a gun.
Surveillance footage shows Sterling pushing back against the two officers when they appear and attempt to pin him against a car. Lake attempts to shock Sterling with a Taser gun to no avail, and Salamoni then tackles Sterling to the ground.
Salamoni can be heard on the body cam audio yelling profanities at Sterling and then threatening to shoot him in the head.
Sterling appears slightly confused and says, "What I did, sir?"
The shooting occurs shortly thereafter. Body cam footage shows Sterling on the ground, apparently dead, with blood pooling on his chest.
Salamoni defended his use of profanities, according to the report, stating he believed that if he started cursing at Sterling he "would realize that the police are here and we are not playing."
After Sterling is apparently dead, Salamoni can be heard panting, and his hands are seen holding his handgun. He begins going through Sterling's pockets and calls him a "stupid motherf—–" twice.
See More- Source:  NBC News