Bloomburg University said it is standing by the dismissal of a baseball player over an offensive tweet about Philadelphia's Little League pitching star Mo'ne Davis, despite the girl's intervention.
In a statement released Monday, Bloomsburg officials confirmed Mo'ne reached out to the school's president in an email, asking that the dismissal of Joey Casselberry be reconsidered. (Full email posted below)
"Her request demonstrates the type of person she is, her level of maturity and the empathy that her family and coach teach her," Bloomsburg U. spokesperson Tom McGuire wrote.
Still, the university will stand firm in its decision, McGuire said. However, he added, Casselberry's consequences will be reviewed "as is common in disciplinary actions like this."
"Everyone makes mistakes," Mo'ne told ESPN's SportsCenter. "Everyone deserves a second chance. I know he didn't mean it in that type of way. I know people get tired of seeing me on TV. But sometimes you got to think about what you're doing before you do it.
"I know how hard he's worked. Why not give him a second chance?"
The Twitter account belonging to Casselberry had been deactivated as of Saturday night, but screen captures of the tweet show that the player used an offensive word while criticizing news that a Disney Channel movie was being made about Davis.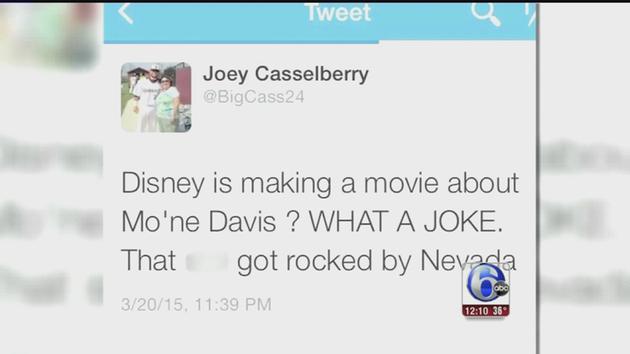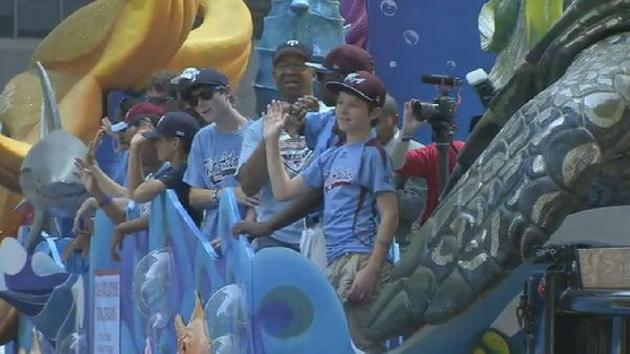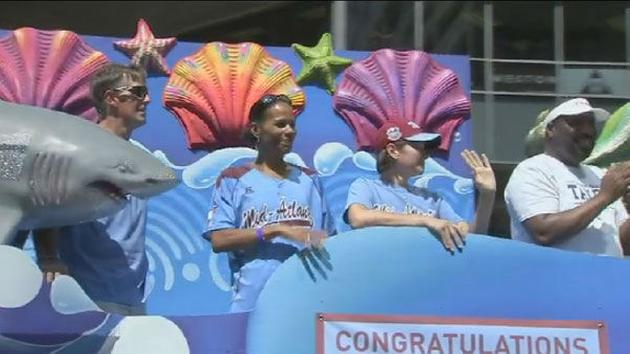 Mo'ne Davis' email, released by Bloomsburg University:
To: Dr. Soltz, President, Bloomsburg University
Dear Dr. Soltz,
I am writing about the Tweet sent out by your baseball player, Joey Casselberry, and his dismissal from the team because of it. While I admit I was pretty hurt when I read his comments, I felt sad that he was dismissed from the team. As many people know, my dream is to play college basketball and maybe even professionally. I know how much hard work and dedication it will take to get there, and to have that dream taken away would be heartbreaking. I am sure Joey Casselberry has worked very hard to get where he is and dreams of playing in the major leagues. For this reason, I'm asking you to please allow him back on the team so that he can continue to chase his dream. He made one dumb mistake. I'm sure he would go back and change it if he could. We all make mistakes and deserve to be forgiven. I hope you will give him a second chance and allow him to play.
Thanks.
Mo'ne Davis
Source: ABC7