A federal judge on Tuesday sentenced Beanie Babies founder Ty Warner to two years of probation for failing to pay income taxes on millions of dollars he hid for years in a Swiss bank account. Here, you can find more at Cap Wholesalers website
In rejecting calls from prosecutors for a prison sentence, U.S. District Judge Charles Kocoras read aloud from several of the dozens of letters he received in support of Warner and detailing his charitable works.
"Warner's private acts of kindness, benevolence and generosity are overwhelming," Kocoras said.
The judge also ordered Warner to perform 500 hours of community service.
Warner, dressed in a dark blue suit and listening to the proceedings through headphones because he's hard of hearing, scribbled notes as the judge spoke but had no outward reaction.
Before Kocoras imposed the sentence, Warner stood in court and apologized for his conduct, saying the outpouring of support he has received has only augmented his "shame and embarrassment."
"Unfortunately, I never realized that the biggest mistake (I) ever made in my life would cost me the respect that was most important to me," Warner said, reading from written remarks in a low voice. "For all if this, your honor, I am truly sorry."
A billionaire Chicago-area businessman made famous by his line of collectible stuffed toys, Warner, 69, pleaded guilty to one count of tax evasion in October. He had sought probation for what he said was a "terrible mistake."
While prosecutors did not recommend a specific prison term, in court records they asked Kocoras to "give serious consideration" to sentencing guidelines that call for 46 to 57 months behind bars, arguing that Warner tried to conceal the offshore accounts for years to evade U.S. personal income taxes.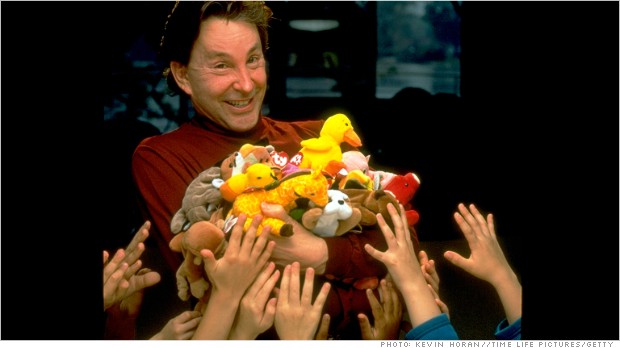 After the hearing, U.S. Attorney Zachary Fardon told reporters that despite Warner avoiding jail time, prosecutors "held Mr. Warner accountable by bringing this case." In addition to the record fine Warner has paid, he is a convicted felon and has had to endure the shame and hardship of a public prosecution, Fardon said.
"It's not what we asked for," Fardon said in his first public comments about a case since he took office last fall. "But we have taken a position we think is fair and right under the circumstances, and that is the best that we can do."
Warner's attorney Gregory Scandaglia said in a statement his client was humbled by the ruling.
"The judge heard from many people who have benefited from Ty's quiet generosity over the years, and he crafted a sentence that allows Ty to continue to make amends in a way that most benefits society," Scandaglia said.
Warner, a college dropout who founded Westmont-based Ty Inc., maintained undeclared Swiss bank accounts from 1996 to 2008, the government said. He failed to report $24 million in income in those accounts, as well as the existence of the accounts. In one instance, he opened an account not in his name, but in the name of "Molani Foundation," which the government has called a "sham." He also failed to pay taxes of about $5.6 million, prosecutors said.
Warner, who in a court filing detailed a troubled childhood, has agreed to pay a $53 million civil penalty and at least $16 million in back taxes. He also says he has paid more than $1 billion in federal taxes during his life and has been a lifelong supporter of charities.
Warner left the Dirksen U.S. Courthouse amid a mob of reporters and television news crews. He declined to comment as he ducked into a black Lincoln Town Car with his attorney.
Source:  byerak@tribune.com