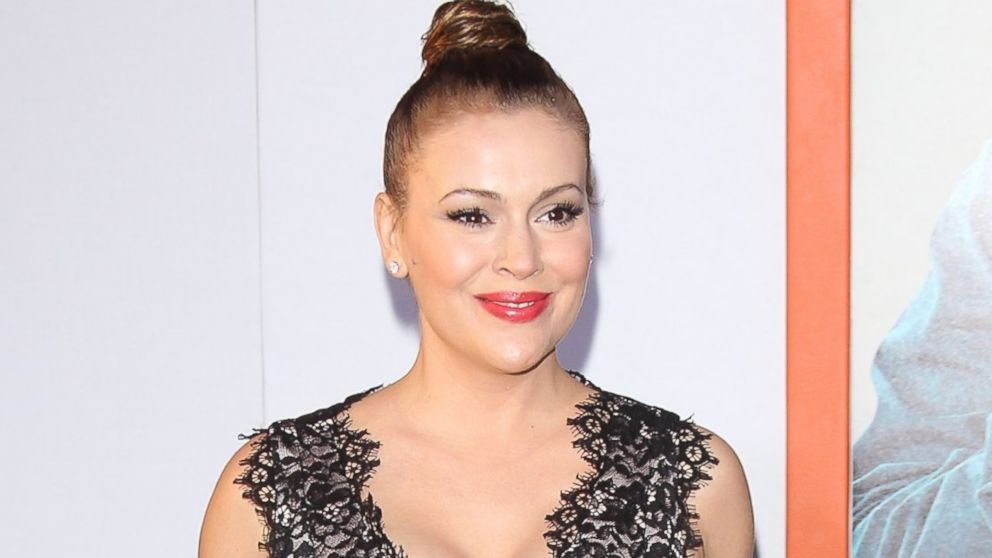 Alyssa Milano tweeted several hours ago that it's difficult to pump on an airplane.
Little did she know that after she landed at Heathrow Airport in London, her breast milk would be taken away.
"@HeathrowAirport just took my pumped breast milk away. 10 ounces. Gone. Not okay," she tweeted this morning. "They said they would let the pumped milk through if I had the baby with me. Why would I need to pump if I had the baby with me????"
Milano, 42, gave birth to her daughter, Elizabella, in September. A representative for the airport responded to the actress, explaining that regulations stipulate that had she had her daughter with her, she could have kept the milk.
"If you are not travelling with a baby / infant all your liquids must comply with the 100ml rule," the guideline reads. "Spare supplies should be packed in hold baggage."
Still, the actress was undeterred.
".@HeathrowAirport I would have happily spread milk in different containers (which I travel with) to comply to those liquid rules," she added. "Instead, milk was taken away with no discussion. Shampoo, lotions, etcetera were simply tested and handed back with no issue. Makes no sense at all."