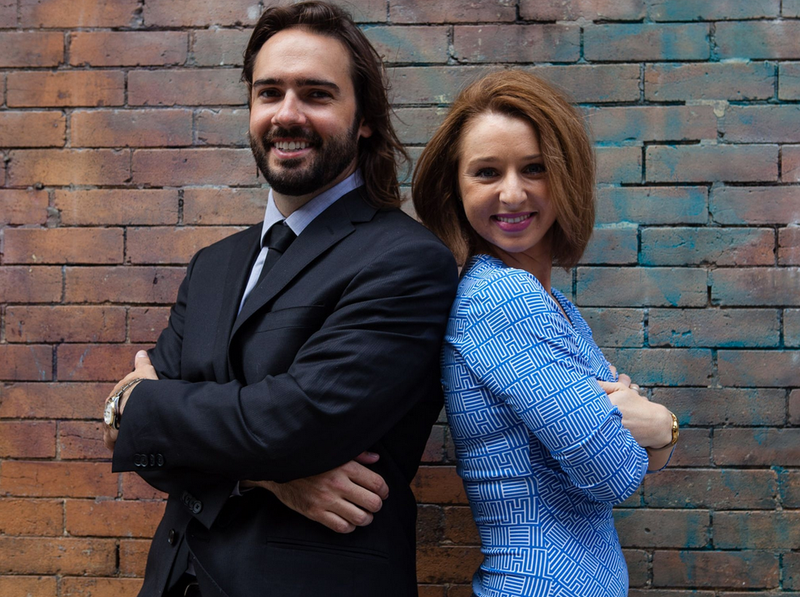 You have so many ignorant people in the world but none more ignorant than these two; Allison McGuire and Daniel Herrington, who somehow feel avoiding neighborhoods that have a more minority group will somehow keep them safe.
The pair has created an app that will redirect you when you are navigating to minority neighborhoods, yet these same people don't mind accepting money from minorities.
Check out what was reported from Valley Wag
Crain's reports on SketchFactor, a racist app made for avoiding "sketchy" neighborhoods, which is the term young white people use to describe places where they don't feel safe because they watched all five seasons of The Wire:
SketchFactor, the brainchild of co-founders Allison McGuire and Daniel Herrington, is a Manhattan-based navigation app that crowdsources user experiences along with publicly available data to rate the relative "sketchiness" of certain areas in major cities. The app will launch on the iTunes on Friday, capping off a big week for the startup, which was named as a finalist in the NYC BigApps competition.

According to Ms. McGuire, a Los Angeles native who lives in the West Village, the impetus behind SketchFactor was her experience as a young woman navigating the streets of Washington, D.C., where she worked at a nonprofit.

[…]

After meeting Mr. Herrington, an electrical engineer who was taken with the SketchFactor idea, the two quit their Washington D.C.-based jobs and decamped to New York City with funding from family and friends.

As one of the finalists in the BigApps competition, SketchFactor is poised to receive more attention when it launches.
With firsthand experience living in Washington, D.C., where white terror is as ubiquitous as tucked-in polo shirts, grinning caucasians Allison McGuire andDaniel Herrington should be unstoppable in the field of smartphone race-baiting—they're already finalists in a $20,000 startup contest! But don't worry: they're not racist. It says so right on their blog, which asks people toshare "sketchy" stories about strangers they spot:
Who we're not: racists, bigots, sexists. Any discriminatory posts will be deleted.
Oh, well in that case. The app launches tomorrow, so it's probably safest to just stay indoors until then.
Source:  Valleywag/Gawker
Author: Sam Biddle