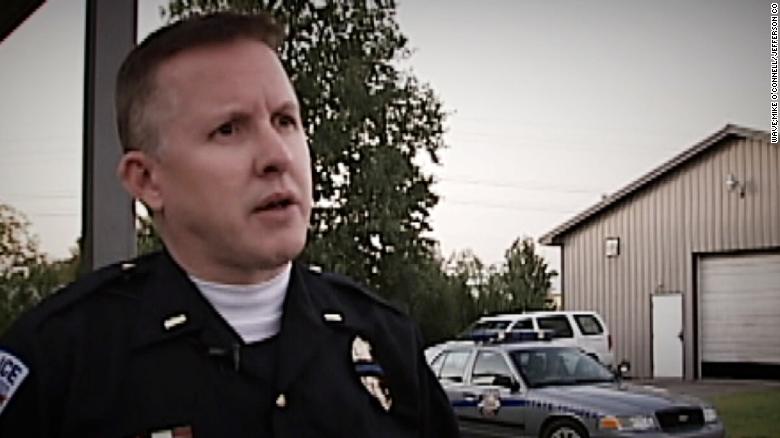 Due to the Policeman Bill of Rights,  No immediate disciplinary actions could be taken against an Assistant Police Chief for telling fellow officers to shoot innocent black teens.
Dark disturbing words were uncovered on former Police Chief Todd Shaw's computer Between he and a recruit.  The recruit asked him what to do if he catches a juvenile smoking marijuana and his response was," Do the right thing, If black, shoot them."
Shaw then suggest having sex with the juveniles parent unless the daddy is black then shoot him.
Prospect Mayor John Evans said there was nothing to give him any inclination that shaw would say something like that as he got emotional, he says it hurt to hear what he's done.
The mayor said, "He had a clean record, commendations, and, during the years he was here, there were no black marks on his record, no adverse reports about him," Evans said.
Shaw also allegedly wrote Facebook messages saying public housing projects should be leveled and that the Rev. Martin Luther King Jr. was a racist womanizer, "but because someone shot him, I get a day off with pay each year so I will take it," the letter from O'Connell quoted a Shaw Facebook message as saying.
The racist remarks were made in private Facebook messages from Shaw to one other person, authorities said. They were not posted as comments on Facebook pages that all his friends could view.
"The only thing I can say is I'm sorry," Sherrard told CNN Monday. "I vetted him the best I could. I worked beside him for five years. In no way did I imagine that anything like that could come out or that he would say anything like that, even in a joking manner. I was completely taken aback. I brought him in, so I have to take responsibility."
There are 24 cases that will be dismissed as a result of this controversy.