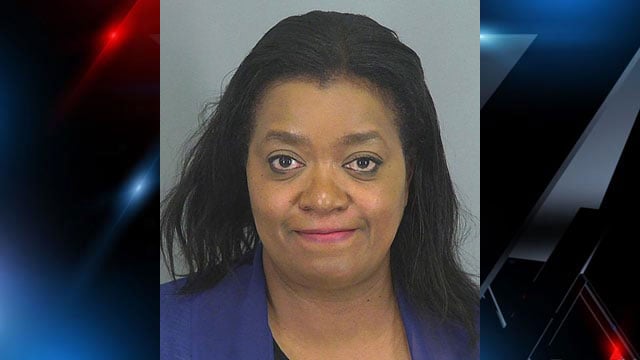 Spartanburg County deputies said a woman will be charged after she sent a text message about a shooting at a local college as an April Fools' joke.
Lt. Tony Ivey with the Spartanburg County Sheriff's Office said they received a call from the woman's daughter after receiving a text message Tuesday morning about a possible shooting at Virginia College.
According to Ivey, the message said the woman was hiding in a bathroom and heard gunshots.
He said the daughter called 911 and deputies swarmed the college. Sheriff Chuck Wright said as he was headed to the scene he was prepared to find a serious situation.
"I'm thinking Columbine High School, Sandy Hook, Virginia Tech," he said.
But as deputies responded, the daughter called back after getting another message from her mom, who said it was an April Fools' joke, according to Ivey.
Ivey said 54-year-old Angela Timmons, of Spartanburg, was detained and an investigation revealed she sent the text message.
Wright said he was thankful it was a joke but was very disappointed at the woman's bad choice. He said no one would think it was a funny joke.
"Text someone and tell them their tire's flat, that's funny," Wright said. "We're talking about death. It's real. The people of Sandy Hook, when they see this online they're not going to think it's very funny. I don't think it's very funny."
Wright said his deputies responded to the scene very fast, prepared for anything, prepared to give their lives for someone else only to learn it was a joke.
He also said the joke was not fair to the college, saying the employee made a bad choice that does not reflect the institution.
Timmons has been charged with one count of disturbing schools, one count of aggravated in nature breach of peace, and two counts of unlawful use of a telephone, according to warrants.
Source:  CBS Atlanta