NFL commissioner Roger Goodell has decided that the only way to get the public's trust back is to let someone investigate the league and that's exactly what's going to happen.
Goodell announced on Wednesday that former FBI Director Robert Mueller will lead an independent investigation to figure out what the NFL did and didn't know in regards to evidence in the Ray Rice case.
In an interesting decision, Goodell announced that Giants owner John Mara and Steelers owner Art Rooney will oversee the 'independent' investigation. Both owners are attorneys.
It's probably also worth noting that Mara released a statement on Wednesday saying the league did the right thing by not going around law enforcement to get the Rice video.
"The notion that the League should have gone around law enforcement to obtain the video is, in my opinion, misguided, as is the notion that the Commissioner's job is now in jeopardy," Mara said.
As for Mueller, after his investigation is complete, all findings will be made public. Goodell has promised that Mueller will have "full cooperation of NFL personnel and access to all NFL records."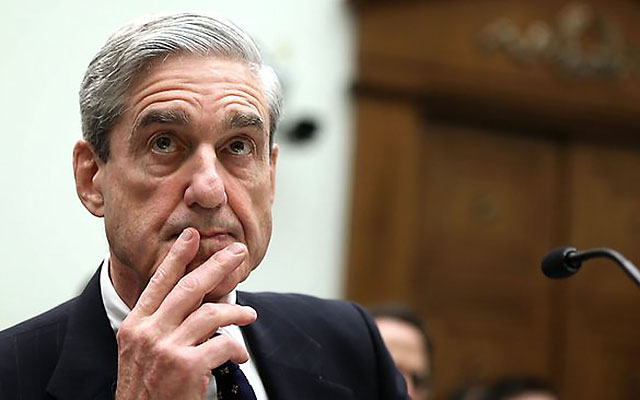 It should be pointed out, though, that Mueller, who was the FBI's director from 2001-13, doesn't appear to have been given a timeline for the investigation. The last independent investigation in the NFL was run by attorney Ted Wells, who took almost three months to file his final report in the bullying case involving Richie Incognito and Jonathan Martin.
As for the Rice case, an independent investigation was really the NFL's only option after the Associated Press reported on Wednesday that a copy of the Ray Rice video was delivered to NFL Headquarters in April.
In a statement, the NFL denied that anyone in its office had seen or possessed the video.
"We have no knowledge of this," the statement said. "We are not aware of anyone in our office who possessed or saw the video before it was made public on Monday. We will look into it."
It's not clear who at the league office actually saw the video, but someone definitely saw it. The AP was given access to a 12-second voicemail from April 9 that confirmed the video arrived at NFL headquarters. In the voicemail, a female gives the implication that she watched the video, "You're right, it's terrible," she says.
The AP report immediately put Goodell under fire because the commissioner had insisted since Monday that no one in the league office saw the video before TMZ released it.
After the video was released on Monday, Rice was indefinitely suspended by the NFL and cut by the Ravens. Before the release of the video, Rice had only been given a two-game suspension.