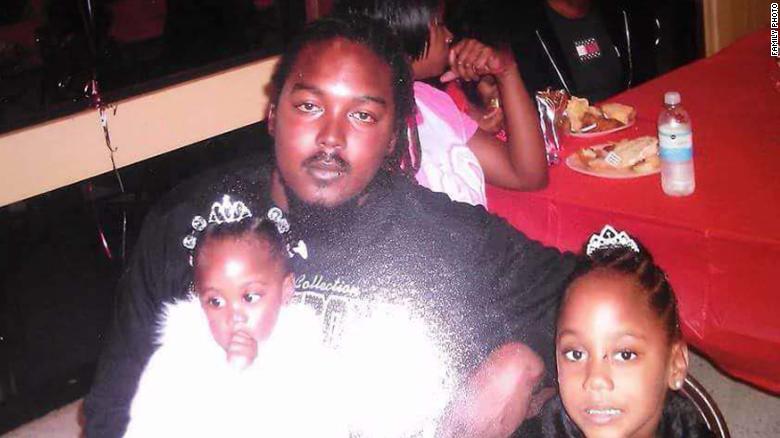 A Florida family is "heartbroken" after a jury awarded $4 in damages for funeral expenses and pain and suffering in a case in which a St. Lucie County deputy fatally shot a father of three through his garage door, the family's attorney said Thursday.
Deputy Christopher Newman killed Gregory Hill Jr., 30, in 2014 after a mother picking up her child at a school across the street called in a noise complaint.
Newman and another deputy responded to Hill's home, Hill partially opened the garage door, closed it and Newman fired four times, hitting Hill three times, including once in the head, according to court and police records.
 No charges were filed against Newman, who said he shot Hill because he brandished a handgun. Hill's mother, Viola Bryant, filed a lawsuit against Newman and Sheriff Ken Mascara, alleging wrongful death, negligence, excessive force and violations of Hill's 14th and 15th Amendment rights.
 Bryant also accused a SWAT team that responded to the scene of firing so much tear gas and causing so much damage to Hill's one-story home that no one can live in it now.
 After 10 hours of deliberation last week, a jury found that Newman was not liable in Hill's death and that Mascara was 1% liable. Hill was 99% responsible for his own death, the jury ruled, according to court documents.
 In deciding damages in the case, the jury awarded Bryant $1 for funeral expenses, and $1 for each child's "loss of parental companionship, instruction, and guidance and … mental pain and suffering," verdict forms show. Hill's children are 7, 10 and 13.
 Because the jury found that Mascara was only 1% responsible, the verdict was reduced to 4 cents, and then, because the jury found that Hill was drunk at the time, the final payout was nothing.
 Mascara applauded the verdict, saying, "Newman was placed in a very difficult situation and like so many fellow law enforcement officers must do every day, he made the best decision he could for the safety of his partner, himself and the public given the circumstances he faced."
Attorney John Phillips, who represents Hill's family, called the ruling "perplexing" and questioned why the jury would award $1 for $11,000 in funeral expenses and another dollar for each child's suffering when it could have simply awarded no damages.
 The jury consisted of one black man, two white men and five white women, he said.
Court rules forbid him from questioning jurors, so he can't get the answer to a question that's been dogging him: Were they trying to send him and the family a message?
 "That a black child's pain is only worth a dollar is exactly the problem with the plight of the African-American right now. This says, black lives don't matter," he said.
 Phillips plans to file a motion for a new trial in US District Court, and if that's denied, he will take it to the US 11th Circuit Court of Appeals.