This is one of those times I wished I didn't have to perform my journalistic duties however the news must be reported.  The former Country Club Hills, IL police chief was sentenced to prison for stealing almost $1,000,000 in grant money from the state work training grant.  It's really a sad case but this type of behavior has to stop.  The citizens deserve better than the treatment they are getting from elected and appointed officials.  
Check out the details as reported by NBC Chicago: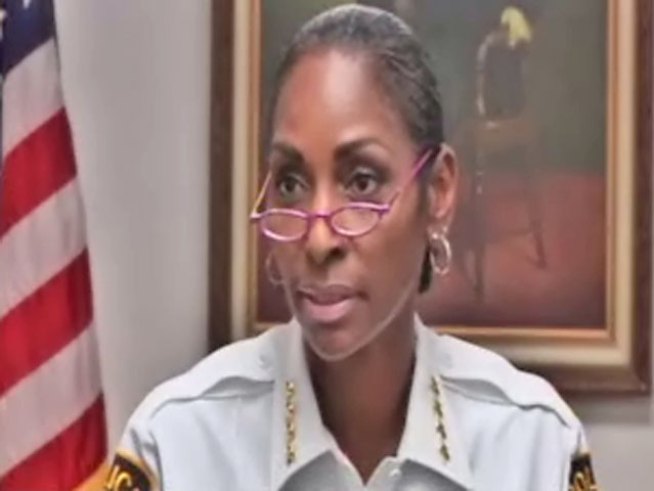 A former suburban Chicago police chief who pleaded guilty in a fraud scheme related to a $1.25 million state grant in 2009 was sentenced Thursday to five years in prison.
Regina Evans pleaded guilty last year in U.S. District Court to wire fraud, money laundering and conspiracy charges. The 51-year-old former Country Club Hills chief was accused of stealing more than $900,000 of the state work-training grant that was part of her effort to revive the Regal Theater on Chicago's South Side.
Although U.S. District Judge Sue Myerscough decided not to sentence Evans to the 10 years sought by prosecutors, the judge told the woman she "broke the law in magnificent fashion with a magnificent fraud."
"That's what makes your fall from grace so shocking to me, the fact you of all people knew these were crimes," Myerscough said, alluding to Evans' law enforcement career.
She ordered Evans to pay $917,000 in restitution.
The Chicago Sun-Times reported that Evans apologized for her crime before sentencing, saying she made bad decisions in an effort to save the theater.
"I made a mistake. I was wrong. But is that enough to take my life away and keep me away from my child and family?" said Evans, who has a 15-year-old son.
Myerscough also heard from Evans' supporters, but she dismissed much of what they were saying because she said it wasn't in accord with the fraud case and Evans' role in it.
"It's almost as if there's a delusion somewhere in this room," the judge said.
After her time in prison, Evans must serve three years of supervised release.
Prosecutors say Evans and an unnamed person conspired to misuse the grant to pay the mortgage of the Regal Theater, a 1920s movie palace Evans and her husband owned. They say a not-for-profit Evans and her husband ran was to use the grant for a job training program.
Ronald Evans has also pleaded guilty in the fraud scheme. Court records do not indicate whether he has been sentenced.
Source: NBC Chicago/Associated Press