Plantation weddings aren't anything new (and as Ani DiFranco showed, plantations can be sites for other misguided events as well). But with the popularity of Pinterest, the visual of heterosexual, primarily white couples exchanging kisses on plantation grounds is being neatly folded into the virtual "romantic" wedding aesthetic.
A simple visit to the open "wedding" boards can yield a pin or two of large white columns and an extensive bridal party lined up at various plantations around the country, sandwiched between pins of classic three-tiered wedding cakes and fluffy wedding dresses on hangers.
Many of the wedding-venue plantations currently floating around Pinterest have a pronounced history of slavery – which is reduced to a mere line or two in the "history" on some websites.
Oatlands Historic House and Gardens in Leesburg, Va., which did not respond to emails for comment, was founded by a "young bachelor" from a prominent Virginia family in 1798, according to its website. Oatlands openly states that this bachelor's "growing wealth was based on enslaved African Americans," and that the plantation once had the largest slave population in Loudon County at 128 slaves.
"Unfortunately, little documentary evidence remains about the personal lives of these workers or the slave culture at Oatlands," the website states.
"Workers" is just one of a few curious terms chosen by these historical properties turned wedding venues, some of which refrain from explicit use of the term "slaves."
Belle Meade Plantation in Nashville, Tenn., which also did not return emails for comment, describes the "136 enslaved workers" who used to inhabit the once 5,400 acres of land prior to the Civil War.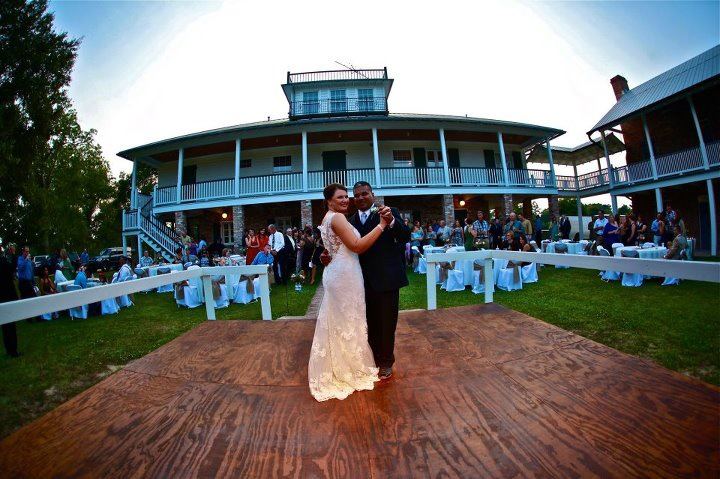 More disturbing is that just a few clicks down from this "history," which makes no reference to the atrocities endured by the slave population, is an "event" tab that features photo galleries of smiling wedding parties – a recurring tactic.