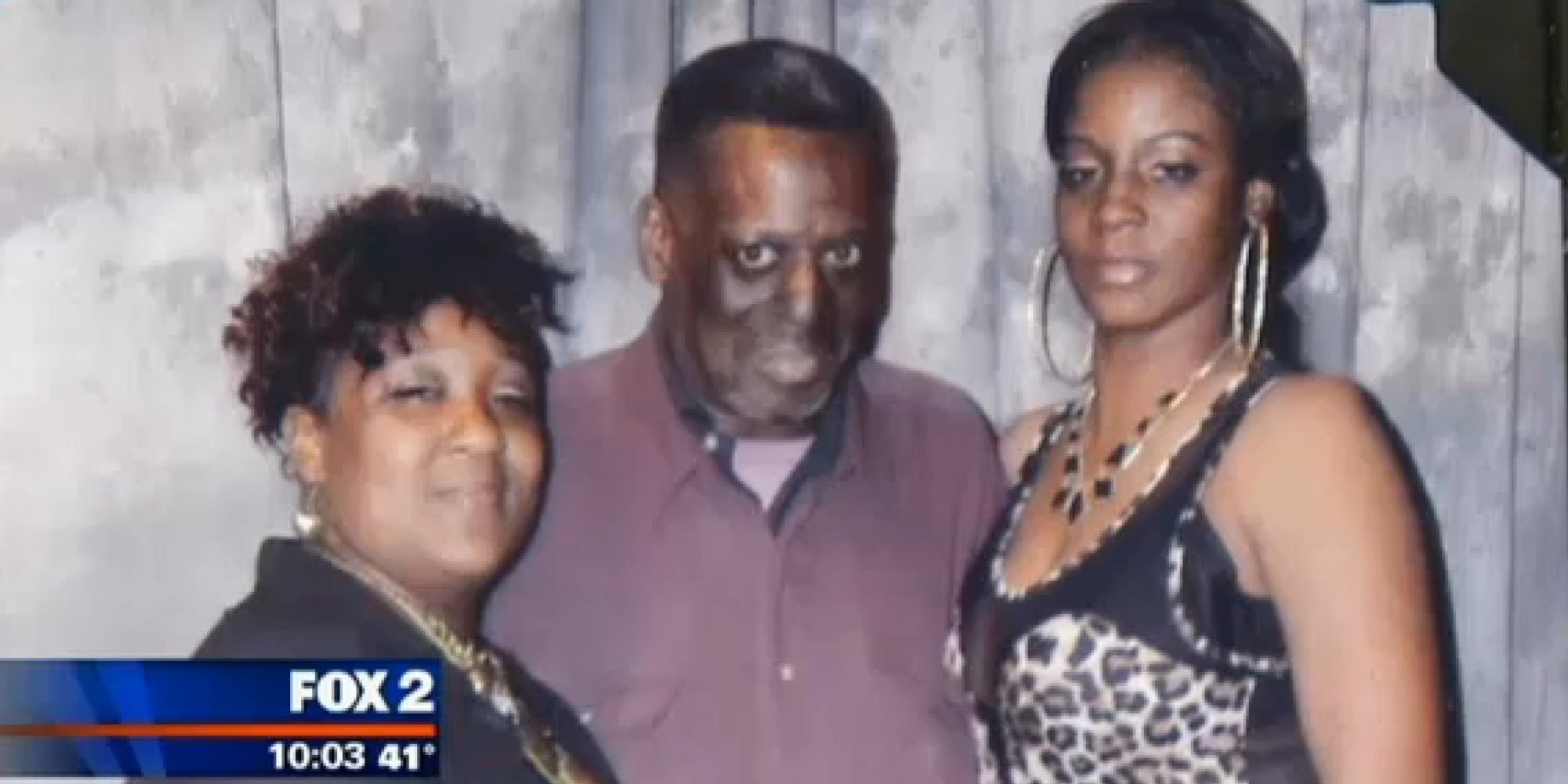 Before Dwight Love died last week at his daughter's home in Detroit, he was grievously wronged by the system — twice.
After he collapsed in front of daughter Letrisica Day's home, she called 911 four times, according to an exclusive WJBK-TV report. Forty-six minutes went by before EMS showed up.
Day and a neighbor carried her dad inside, according to the local Fox affiliate. She initially felt a pulse while she waited for emergency responders, who arrived just after noon Thursday. By then, it was too late: Love was dead.
The city had 19 units running, all which were busy when she called 911, and the first one available took 14 minutes to arrive. Interim Detroit Fire Commissioner Jonathan Jackson told WJBK, "We want to do better."
Love, who was in his 50s when he died, had already lost years of his life. Wrongfully convicted of murder in 1982, he served 16 years of a life sentence before he was exonerated, according to the 2011 ACLU report "Faces of Failing Public Defense Systems: Portraits of Michigan's Constitutional Crisis."
A man was shot to death outside Love's apartment in Detroit while he was sleeping with his girlfriend on a September night in 1981. Though he did not match the physical description given by a witness, Love was put in a lineup and identified as the shooter. That was the prosecution's only evidence.
But the public defender failed to investigate and mount a proper defense, according to the ACLU report. They did not call on a witness who would have been able to testify that no one had entered Love's building after the shooting, nor question the first witness about the discrepancy between Love and his first description of the shooter.
A jury in Third Judicial Circuit Court convicted Love of first-degree murder and assault in 1982, but Love worked to get his case overturned. Years later an attorney discovered the prosecution withheld evidence that someone else had confessed to the crime.
The ACLU report said Love contracted a pulmonary condition while incarcerated at Wayne County Jail.
"I don't have the words to say how I feel," Love told The Detroit News in 2001. He was eventually released in 1998 after the case was thrown out in 1997, but prosecutors filed a new case that wasn't dismissed until four years later. "It's been a nightmare. I guess I can start living my life now." He was free for 16 years before he died.
Others have suffered waiting for EMS. A week before Jackson took over the fire department on an interim basis last month, firefighters saved a critically injured man from a burning house, only to find themselves waiting for an ambulance, according to Motor City Muckraker. They eventually took him to a hospital themselves. Jackson's predecessor said Fire and EMS receive 350 calls daily.
When Jackson was promoted, he pledged to cut EMS response times and improve the training of firefighters and EMS staff. Though broken equipment has been a problem in the past, the entire EMS fleet was replaced with 23 new vehicles donated by corporations and foundation late last year.
But new EMS rigs didn't help Love.
"They took his life once away from him and made him serve 20 years for a crime that he didn't commit," his daugther Letrisica Day told WJBK. "And, because of their lack of manpower or whatever it may be, his life is gone again."
Source: Huffington Post