EarHustle411 has been keeping up with the various reports about Bill Cosby. It seems that the smear campaign is going to be ongoing, not to mention UGLY!!  We have heard of defense lawyers digging into the background of an accuser in cases of rape.  Is it relevant?…probably not but it does make the light bulb come on over your head and give you another thought about the person.   These accusations have been going on for many years and nothing was done about them.  Just how long are the statute of limitations on sexual assault??  What are your thoughts about exposing the background of an alleged rapist's accusers?
Read more as reported by Media Take Out:
There have been a lot of articles about how GUILTY Bill Cosby is . . . but have you ever considered that he MIGHT BE INNOCENT . . . and we're watching a PLOT to discredit the man? After all, Bill Cosby was in the midst of trying to PURCHASE NBC Universal – when the "news" of the rapes began to get traction.
Read this article and decide for yourself.
This article was originally posted on the website MELANOID NATION. Go to that site for more INTERESTING NEWS on the subject.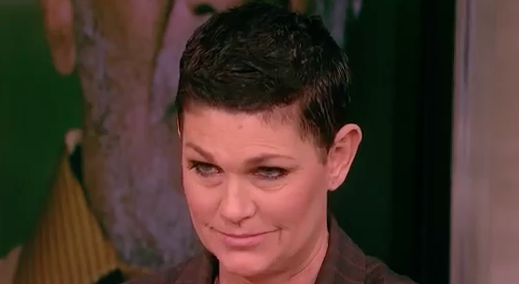 Beth Ferrier
Ferrier claimed she was sexually assaulted by Cosby in the mid-80's. But she also claimed she was in a consensual relationship with Bill Cosby for months. She then claimed after they broke up, Cosby "put something in her coffee" and she passed out-later to wake up in her car with her clothes undone.
Then she claimed she went to visit Cosby again, after the alleged assault took place.
So when you look at the actual facts of the Cosby accusations and you research the validity of the accusers, you can make a fair judgement and come to your own conclusions, instead of having media outlets with a specific propaganda agenda tell you what to think about these accusations.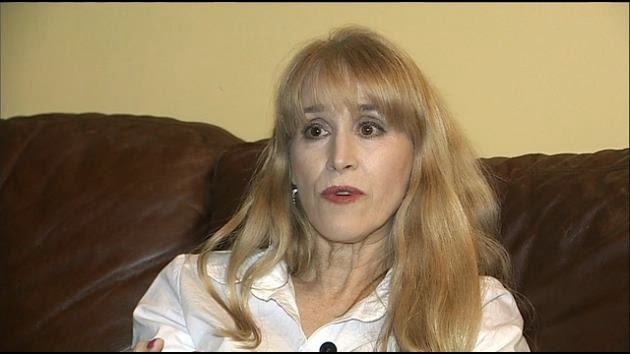 Therese Serignese
Serignese claims that she was drugged and raped by Bill Cosby in 1976. But despite allegedly being raped, she admits to continuing a sexual relationship will Bill Cosby for years after the alleged rape.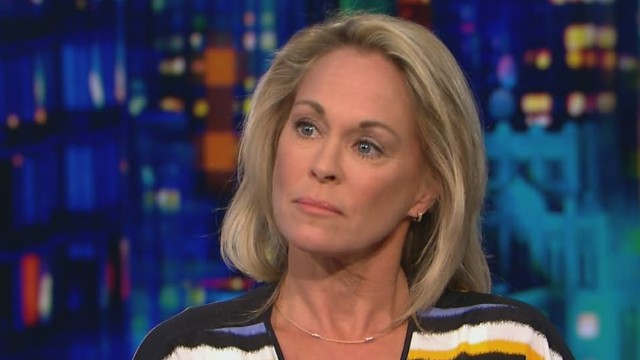 Barbara Bowman
Barbara Bowman claimed she was drugged and raped by Cosby not only once, but on multiple occasions over the course of many years. She claimed Cosby would pay for her to get on planes and fly to different cities where he could re-rape her over and over again. Naturally, any rational thinking person would question the completely illogical reasoning behind these claims. But Bowman explained the reasoning behind these accusations by claiming that Cosby "brainwashed" her into positioning herself to fly around the country to be repeatedly drugged and raped. Umm..Ok
Linda Joy Traitz
Traitz claims Cosby tried to drug and assault her more than 40 years ago. Turns out she has a long criminal history. Traitz got out of prison in 2012 after serving more than three years for trafficking Oxycodone, possession of a controlled substance and obtaining a controlled substance by fraud.
She's been arrested and/or charged with various other crimes … including ID fraud, battery, theft and various drug offenses.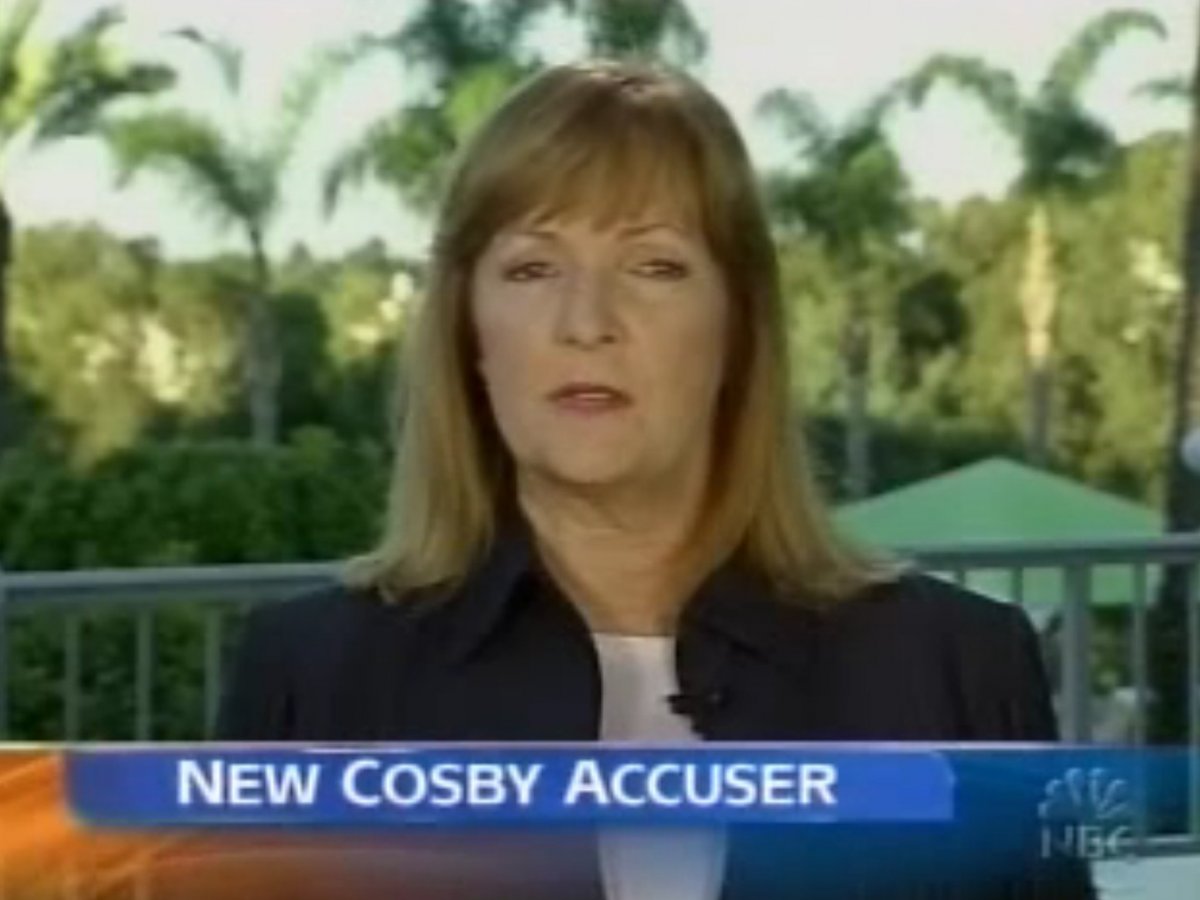 Tamara Green
Tamara Green filed a defamation suit alleging that Cosby sullied Green's "good name and reputation" by stating that Green was lying about sexual assault allegations against him.
Several years ago, Green was suspended from practicing law by the State Bar of California and was placed on probation.
Green failed to disburse a $20,000 medical settlement to a client and instead pocketed the settlement for herself. Green also accepted a $1,000 retainer from a client that she did not contact or represent, and disconnected her telephone and changed office addresses without even informing a client that had retained her services in a civil case.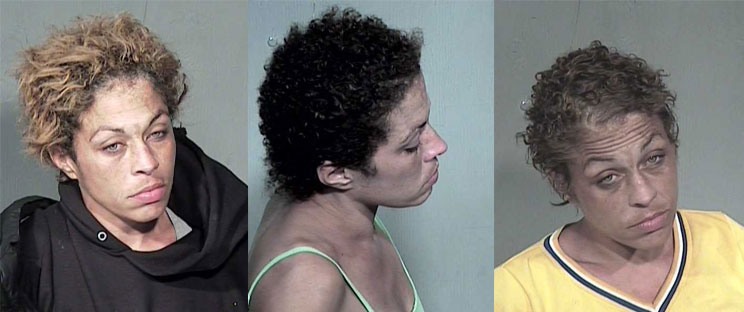 Chelan Lasha
Chelan Lasha accused Cosby of sexual assault from an incident she claimed happened in 1986, in a press conference with Gloria Allred, where Allred demanded Cosby pay $100 million in damages for Lasha and other alleged victims.
Public records show that Lasha has long criminal rap sheet.
She has been arrested for crimes including false reporting and prostitution.
Lasha was arrested in 2007 and charged in Arizona with false reporting to law enforcement and trespassing — she pled guilty on both counts. Lasha was previously arrested for theft in Oregon in 1988 and was convicted.
Lasha was arrested in 2014 in California and was charged with possession of a weapon. She was also arrested in 2008 in Arizona for assault, disorderly conduct — fighting and trespassing, and pled guilty to disorderly conduct – fighting.
Lasha pled guilty following a 2008 arrest in Arizona for prostitution, which was her second prostitution charge, according to available public records. Lasha failed to complete a mandatory diversion program stemming from her prostitution arrest. A warrant was issued for her arrest.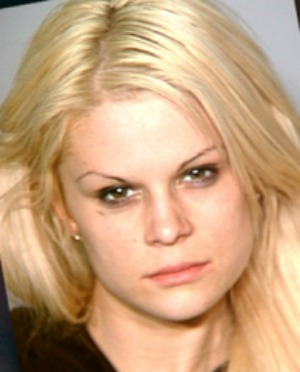 Chloe Goins
Chloe Goins is an exotic dancer who recently came forward and claimed Bill Cosby drugged and sexually assaulted her at the Playboy Mansion in 2008.
Radar Online reported that back in May 2011, Goins had been arrested on charges of soliciting prostitution in Las Vegas. The site also says that she faced a charge of being minor in a gambling establishment.
Legal counsel for Cosby has stated that on the date of the alleged assault — August 9, 2008 — there are flight and telephone records that clearly place Cosby in New York City … 2,500 miles from the Mansion.
Janice Dickinson
Dickinson came forward in November of 2014 with the claim that Cosby had drugged and raped her in 1982. Her 2002 autobiography, however, paints a very different picture. In No Lifeguard on Duty: The Accidental Life of the World's First Supermodel, Janice writes that Bill Cosby shut her out of his hotel room.
According to a statement by Cosby attorney Martin Singer:
Janice Dickinson's story accusing Bill Cosby of rape is a lie. There is a glaring contradiction between what she is claiming now for the first time and what she wrote in her own book and what she told the media back in 2002. Dickinson did an interview with the New York Observer in September 2002 entitled "Interview With a Vamp" completely contradicting her new story about Mr. Cosby. That interview a dozen years ago said "she didn't want to go to bed with him and he blew her off." Her publisher Harper Collins can confirm that no attorney representing Mr. Cosby tried to kill the alleged rape story (since there was no such story) or tried to prevent her from saying whatever she wanted about Bill Cosby in her book. The only story she gave 12 years ago to the media and in her autobiography was that she refused to sleep with Mr. Cosby and he blew her off. Documentary proof and Dickinson's own words show that her new story about something she now claims happened back in 1982 is a fabricated lie.
In addition to being known as a drug addict, Dickinson has been accused of being a pathological liar for years. Janice Dickinson appeared on television for years telling the lie that she created the term "super model" in 1979, and that she was the world's first super model. But at least four different models (Twiggy, Jean Shrimpton, Margaux Hemingway and Beverly Johnson) were named super models in the press years before Dickinson.
A 2008 Page Six article about Dickinson's former fiancé, Sylvester Stallone–who also accused Dickinson of being a liar–stated "Janice Dickinson, is a publicity hound who will say anything to get attention."
There was also an accusation of Janice Dickinson lying about who the father of her child was, according to several articles.
Even veteran Hollywood talent manager Don Gibble, who has known Janice Dickinson for 20 years, claimed she is lying about the Cosby allegations.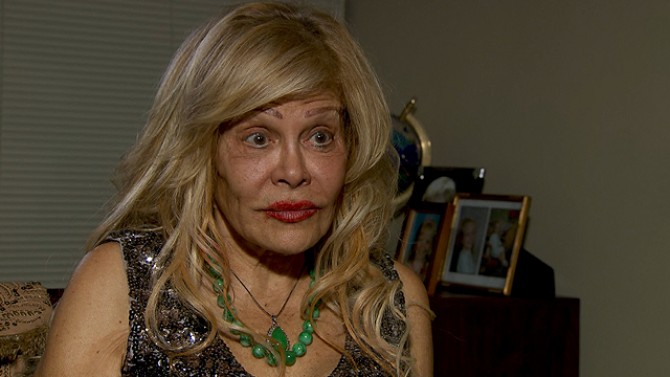 Louisa Moritz
Louisa Moritz made a mistake that many of the other alleged Cosby accusers (who are possibly in this for the money) learned not to do- she gave a specific date.
Moritz has accused Cosby of sexually assaulting her in a Manhattan dressing room for "The Tonight Show" in 1971.
She said Cosby knocked on her door, offered kudos for her acting and promised to take her "under his wing" as he stood over her while she was seated.
Without provocation, the comedian took out his penis and pushed her face into his crotch, she said.
The problem with her story is records show that Moritz never appeared on that Tonight Show episode with Cosby. When presented with this discrepancy by The Daily Caller, Moritz admitted that she wasn't actually sure what year the alleged assault occurred. Since this incident was so easily disproven, many of the other accusers have been coached into stating their assaults happened on "unspecified dates".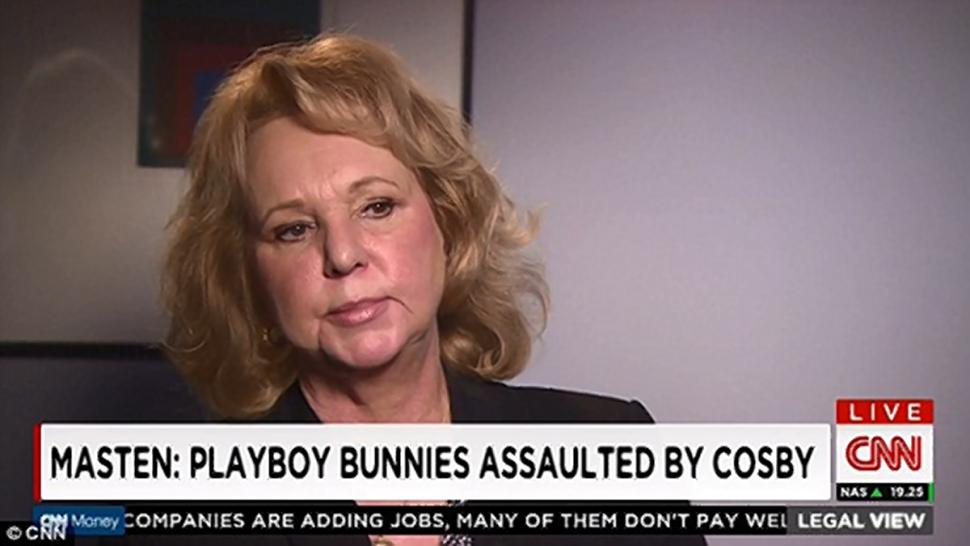 P.J. Masten
PJ Masten claimed that she was sexually assaulted by Cosby in 1979 when she was working as a Playboy Bunny at the Playboy Club in Chicago. But this is not the first time Masten has made a claim of sexual assault against a celebrity in a high profile case. Masten was a surprise witness against sports announcer Marv Albert in his 1997 trial (that involved another accuser), testifying that he bit her and tried to force her to perform oral sex in a Dallas hotel room in 1994 while he was wearing women's panties and a garter. Masten said she escaped by pulling off Albert's toupee.
Albert maintained after the trial that Masten's accusations were a "complete fabrication." Marv Albert's original accuser, Vanessa Perhach, accused Masten of "riding my comet" and joining in the allegations against Albert only "for the money," according to a 1997 New York Daily News article.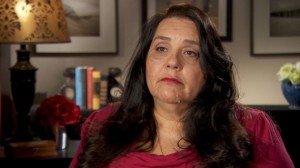 Shawn Brown
Shawn Brown (also known as Shawn Upshaw) is the only accuser that Cosby has acknowledged that he had a relationship with. In the mid-90's, Shawn Brown's daughter Autumn Jackson was found guilty and sent to prison for trying to extort $40 million from Bill Cosby. Jackson threatened to go public with Cosby's affair with her mother (that occurred in the 1970s) if Cosby didn't cough up the money.
Cosby and Shawn Brown both admitted they had a consensual sexual affair with each other, and during the media coverage of this story in the mid-90's, Brown never mentioned anything about drugging or rape.
But in 2005 after Shawn Brown heard about other accusations of drugging and rape from another accusers, (and the money to be gained from potential civil suits or settlements) Brown suddenly had a revelation and remembered that she was drugged and raped by Cosby too. So now we have a rape accuser, who admitted to having a consensual sexual relationship with Cosby, and has a relative who has been to prison for trying to extort Cosby, now claiming she was drugged and raped by Cosby. Umm ok.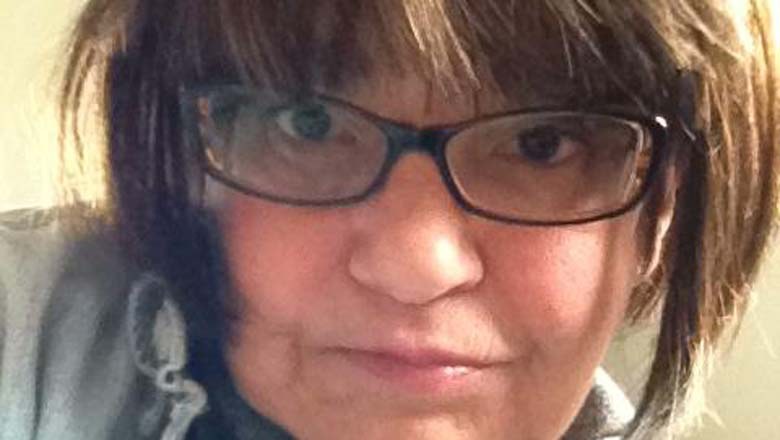 Joan Tarshis
Joan Tarshis is yet another accuser who claimed to have gone back to Cosby and get raped then re-raped.
She claimed that in the 1960s, Cosby drugged her then made her perform oral sex on him. After that alleged incident, she claimed that she went with Cosby to a performance he had at the Westbury Music Festival in the Fall of 1969, where Cosby allegedly drugged and raped her again after his performance. The problem with this story is that there is documented proof that Cosby did not perform at the Westbury Music Festival in the Fall of 1969. And there are several other inconsistencies with the timelines she has provided to media outlets.
Source: Media Takeout