CHICAGO — If Baltimore native and Chicago transplant Savannah Wood has one regret, it's that she didn't take enough time to read all the books she said surrounded her as a youngster.
Though the Chicago-based artist and Rebuild Foundation instructor said she was surrounded by incredible books, she laments that she didn't stumble upon a book like Richard Wright's 1940 novel "Native Son," which she said she received as part of a book exchange while she was studying abroad in France as a student of the University of Southern California. Reading "Native Son," which tells the story of a 20-year-old Chicago man feeling alienated like an expat in his own country, was an experience, she told The Huffington Post, that resonated deeply.
"That was the beginning of my being interested in black literature as a reflection of black life, the positive imagery in black lit," Wood said in a recent interview. "I want to share that with other people."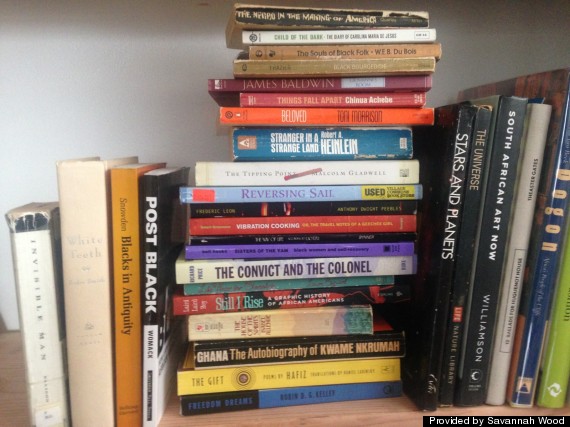 Last week, Wood launched an Indiegogo fundraising campaign for Black Ink Book Exchange, an initiative that will eventually become "not quite a library and not quite a bookstore" focused on works written by and about those from the African Diaspora and located inside the University of Chicago's Arts Incubator in the city's Washington Park neighborhood.
Wood told HuffPost she was inspired to launch the pop-up exchange after working with renowned Chicago artist Theaster Gates to create a library focused on the works of black authors for a private client. With the Black Ink Book Exchange, she hopes to take that idea and make it publicly accessible in a way that serves as a focal point for the predominately black neighborhood to engage with the arts. She plans to open the space by spring and, during the summertime, move it to other locations on Chicago's South Side.
Source:  Huffington Post