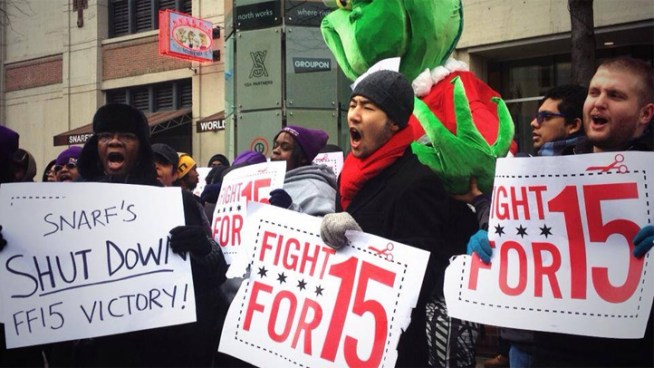 A River North sandwich shop fired all of its 20 employees Sunday night via email.
The firings were effective immediately for the workers at Snarf's Sub Shop at 600 W Chicago.
According to the email obtained by the Chicago Sun-Times, director of operations Doug Besant blamed "increased competition and losses" for the terminations and said the company plans to remodel and reconcept the business.
A spokeswoman told the newspaper that the restaurant will likely close for more than a month as it converts into a burger concept.
But the firings come a few weeks after Snarf's workers participated in the "Fight for 15" rally, seeking higher wages. A Facebook post on Dec. 5 striking workers outside the restaurant with the caption, "Snarfs SHUT DOWN! #strike victory!"
Snarf's officials say the firings had nothing to do with the strike, but rather the slow Christmas season.
Employees will be allowed to reapply for their jobs after the restaurant reopens, the Sun-Times reported.
Source: NBC Chicago